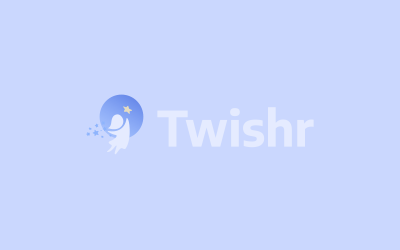 Walgreens
Google Reviews
Walgreens, Bothell Everett Highway, Bothell, WA, USA
---
Contact Details
---
---
0 matched activity(s) found
---
No matched activities found
Eljo George
Very arrogant, and you will always have to wait longer than they promised for pick-ups. One day I entered the line at 5:58 and reached the front of the line around 6:02pm. The lady shutoff the door and said pharmacy is closed at 6pm. Another day I came in for prescriptions pickup as they informed it is ready for pickup, but the pharmacy told they don't see the prescription in the system after waisting my 15-30 minutes. Then I went back and called the pharmacy phone number, and they said it is ready an hour ago. I came back to the pharmacist and she unapologetically said - yeah now I see. Time to move on.
Mark Pengelly
While this pharmacy used to be our primary local provider, the last 6 months have been repeated horrible service experiences. Staffing shortages and inexperienced staff consistently result in 58 min on hold calls, misplaced or forgotten Rx orders, etc. If you enjoy waiting 30-45 min to pickup reported "ready for pickup" prescriptions, this is the perfect pharmacy for you! We are transferring all Rx to RiteAid or really any other local pharmacy. Management has had far too many months to resolve ongoing staffing issues.
Alex Budchanin
Very slow service. We had to wait 20 minutes in line for photos. In the end, the workers said their camera was broken and they couldn't take passport photos today. I will never use this Walgreens service again.
Diane Toney
I arrived 15 minutes early for my scheduled vaccine appointment and spent that time waiting in line to check in. It took exactly one hour before the process was complete. I came prepared with completed forms, insurance info, immunization records, etc. but the amount of chaos behind the counter slowed the process down to a snail's pace. There is no voice amplification available so communicating through face masks and a plexiglass barrier made it near impossible to hear. The same questions were repeated over and over because it was so hard to hear. The plexiglass barrier that is in place to shield from viruses was absolutely FILTHY. It hadn't been cleaned in weeks. The clutter and unorganized work areas in the pharmacy made it impossible to work efficiently and made me doubt the accuracy of their work. On the plus side, the staff was pleasant, patient and seemed to be trying to make the most of this unprofessional situation. Walgreens management needs to take a few hours to clean, sanitize and organize their space. One frustrated trainee was trying to use a mouse that was on top of 4" of lose paper, a pile of plastic bags, a plexiglass box, topped with a mouse pad that kept falling off the stack of stuff! Really?? I think you can do better. Bartells and Rite Aid do!!
Just Gld
More that a hour for a vaccine appointment. Pharmacists are working hard but they keep doing paper work all the time!