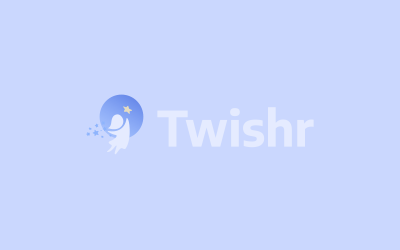 G FUEL Energy Formula
5 Google Reviews
G FUEL Energy Formula, Alder Street, West Babylon, NY, USA
---
Contact Details
---
---
0 matched activity(s) found
---
No matched activities found
Foggy Days
G Fuel offers a delicious all-natural energy drink sans sugars and delivers on every single one of their flavors. I've run the gamut of what they've got and not a single one so far as let me down. Powerful energy without having to worry about the sugar crash and also low in calories. Absolutely wonderful staff with fast shipping on orders as well. Easily won me over as a long long customer in the faces of other energy drinks on the market.
Mark Glass
I've spent a lot of time looking for an alternative and more cost effective way for daily caffeine consumption. I found myself spending a lot of money per week on coffee and sugar free energy drinks. I do enjoy coffee, but sometimes it's not the most refreshing drink. After finding out about G Fuel on social media, I decided that I would make some purchases that would allow me to try some various flavors. In the back of my mind, I knew that all of the flavors weren't going to be for me, but I wanted to try before making a larger purchase like a "tub", which is 40 servings. After, buying some of their ready to drink cans and some of the packs, I found some flavors I really enjoyed and decided to make a larger purchase of the tubs. I'm now a huge fan of the product! The key is finding the right flavor for you and once you've done that, you can start to see yourself saving money on caffeine. Great product, fast shipping, cost effective, they always have discount offers and codes, they're always introducing new fun flavors along with exclusives, and just in general I definitely recommend! Thanks G Fuel!
Fable 4 Please
Best energy drinks you can get. Ive ordered 8 tubs and they are all fantastic. Would highly recommend a tall shaker or if you have a small shaker to use less than a scoop. Gives a ton of energy and really does seem like it makes you focus. Would recommend to anybody. Use code Weak3n at checkout
Josh Fitz (Levins)
I absolutely love the G-Fuel website and the products they sell!! I will always be buying their tubs because their is such a huge selection of flavours and there is also limited edition products that come out on the website/app too which is great! I also love getting the different accessories like the shaker cups and the bundles you can get! I also love buying the packs of G-Fuel first to see if I like that flavour and once I find out If I love it or not, I will buy the tub of it then! I will always love G-Fuel and will always be a satisfied customer. I would highly recommend G-Fuel to anyone that has not tried it and wants to try it for the first time. It's brilliant and it's also cheaper than any energy drink and there's always discount codes to be used so that's great to get a little discount as-well. Overall, unbelievable company and I just love it!!
Airxd Unbaked
G Fuel is one of the best energy drinks for gamers I have ever tried! I came across them the beginning of this year and I'm still super satisfied and happy with their products to this day! All of their products have such an amazing taste, and on their tubs they have such cool art on them. Highly recommend! I will continue to buy from G Fuel because they rock! :)