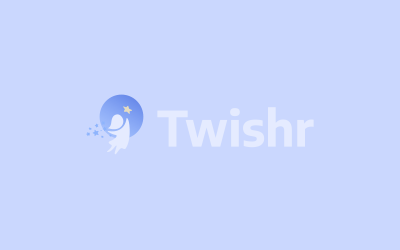 FVI School of Nursing
5 Google Reviews
FVI School of Nursing, Enterprise Way, Miramar, FL, USA
---
Contact Details
---
---
0 matched activity(s) found
---
No matched activities found
What made you start the business?
test
What is your mission?
test
Anything else you would like the Families to know about you?
test
Meylis Pena
I would like to first thank John Martin, my admissions representative, who made my application process go so well and smoothly. He really went above and beyond to help me in any way possible. Not only was he helpful but he has an amazing attitude and his follow ups are appreciated. Everyone was kind and attentive. I have finally begun my classes and I am having an excellent experience so far! I am so excited to continue and excel on this journey towards Nursing.
Elizabeth Diaz
I only have the best to say about FVI school of nursing. Since day one they have been so helpful. Walked me through every step with patient and alot of care. Now I'm pursuing my nursing career thanks to FVI. If your looking to pursue a nursing career like me. FVI school of nursing is definitely the school you want to walk into. I can't be anymore thankful to everyone who took the time to help me to achieve this. Thank you FVI and thank you to ALL that helped me.
Yailin Sosa
I'm extremely happy of completing the office administration for medical assistant class of Miss. Maria Bello. She is not only a great teacher who explain and take care of our learning during the class but also an extraordinary human being. I'm really grateful with her and the way she developed in every single class. I hope I take at least one more class with her, one of the best professors of FVI
Victor Garcia
Where do I begin? Everything started out fine to say the least, the professors were very educated in their subjects and have provided a lot to the students and are overall exceptional. However, there was always a problem with administration, I've had a meeting with them where I made them aware of what was going on and no one did anything. There was disruptive people in class and all administration did was interrupt our class for a "motivational speech about respect" (I thought it was funny considering they don't respect the students opinions) and no disciplinary actions were taken. I went to the lab 3 times throughout the whole 9 months of this course and yes I'm aware we have a pandemic going on. However they let the nursing students back and no one else because administration only cares about the nursing students and not the rest of the programs. About half our tuition goes to the labs and we have not used them and we still have to pay for it, so where is my tuition money going to? I graduated with a 4.0 GPA and I'm thrilled to recommend the professors, but at the end of the day the school only cares about money.
Odalis Santa
I am a new student at FVI School of Nursing and the admissions process was so easy to navigate with the help of the Senior Admissions Representative (Arelis), the Director of Admissions (Carlos), the Financial Aid TEAM, and the process of submitting documents. They were directing me and supporting me the entire way which made the entire process seamless. I am taking Anatomy and Physiology II with Dr. Lozano and she has been a phenomenal professor; very organized, personable, accessible, and always willing to help all her students. I am super thrilled that I took this step at the RIGHT school.