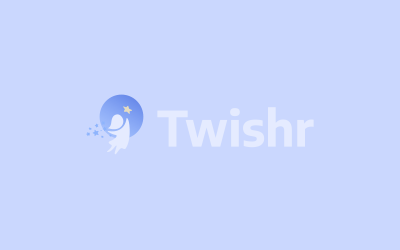 Neo Art School Seattle Childrens Art School
5 Google Reviews
Neo Art School Seattle Childrens Art School, Sunnyside Avenue North, Seattle, WA, USA
---
Contact Details
---
---
0 matched activity(s) found
---
No matched activities found
Jessica Leung
Both of my kids (ages 6 and 9) did two weeks of camp this past summer, and came back with loads of amazing creations. From 3D works using air dry clay, to kiln fired pottery, to drawings of hot air balloons and spacecrafts, every piece was so unique. They were so excited to show us their art and to show their grandparents their work over FaceTime. Such creativity on the parts of the teachers and kids! The setup was perfect, safety wise, with outdoor tables, individual tables and supplies, lots of hand sanitizer, temperature checks and masks. Will definitely be back next summer if not sooner!
Anura Shah
What a fantastic, safe and well-organized camp where my 8 year old son really learned about technique and perspective using a variety of art modalities. Schedule was free play and structured time, which is the perfect combination. Thank you!
Sarah Okun
I can't even express the joy with which my daughters have experienced Neo's exceptional art programming. Sean and his entire staff provide creative space and instruction that simultaneously fosters skill-building and individual expression. My kids are met and treated with kind, patient, individualized attention to both their creative and their social/emotional needs. Neo is the only camp to which I felt safe sending my kids this summer - they had COVID-19 safety precautions on lock and were extremely communicative and responsive to me as a parent. We have had Neo campers in our family for three straight years and we'll continue until my kids age out - it is amazing.
Emma Woods
We signed one of my daughters up for Neo Art at the beginning of the year as a Christmas gift and thought we would just complete one session. She loved it so much that her older sister begged to join, and we've enrolled the girls through the rest of the school year. Sean has been such an incredible teacher, and the projects are fantastic. They've learned various mediums that build on basics they've experienced in art at school, as well as information about famous artists and inspiration behind techniques. (The Jackson Pollock lesson was one of their favorites!). Our girls are attending one of the summer camps and we're hoping to enroll them again next year. Thanks Sean for making the class such an incredible experience!!
Nadina Khalil
It's so crazy how long they have been around, being able to show my son my art of the wall is amazing! I had so much fun in the classes and with their camps! My son is following in those footsteps, he is having so much fun, they have a way of making every kid feel special and that their art is amazing and unique! It's great being able to support a local longtime business!!