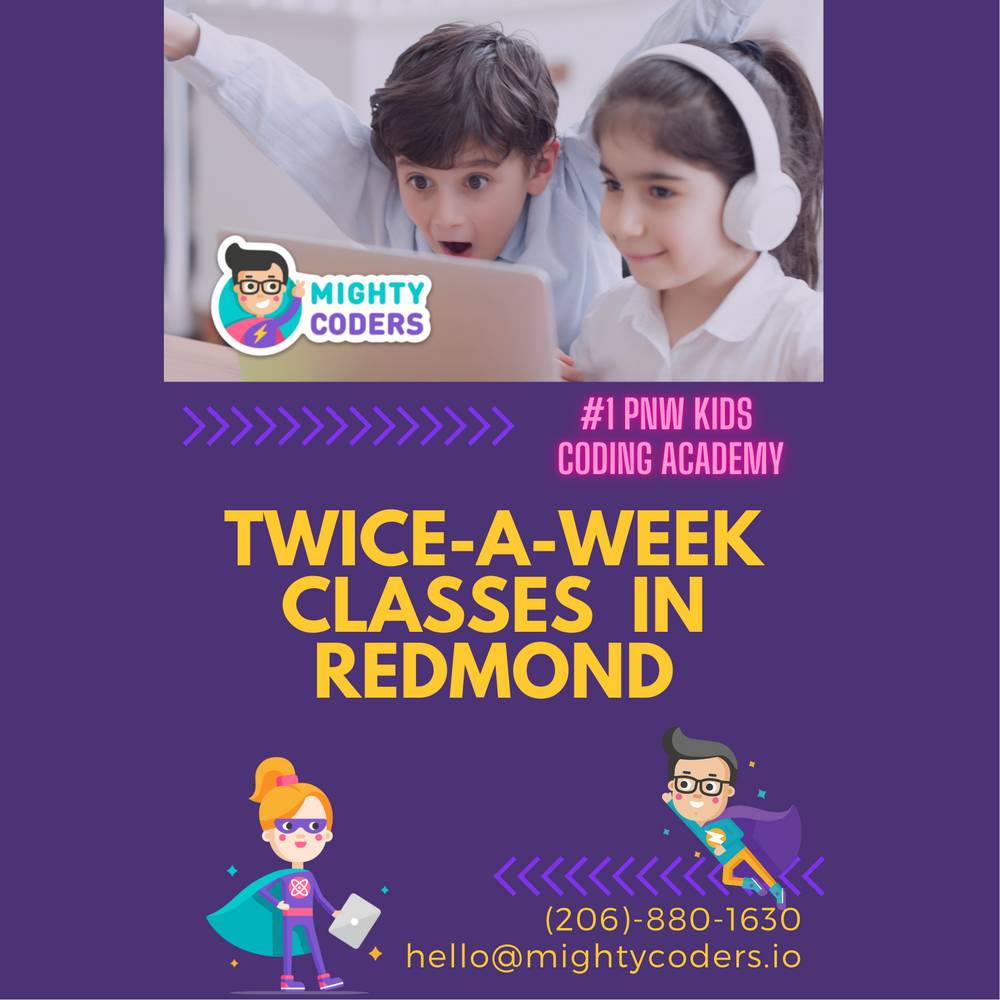 Timings
All timings are shown in (GMT-8:00) Pacific Time (US and Canada); Tijuana
Dates
Taking students every week
Activity Overview
When your children are spending hours in front of the screen playing games, why not beat them at their own game? Learning to code is just like learning karate, gymnastics, or playing piano. Consistent practice, week after week, and solving problems.
Our programs build upon main principles of game & web design and programming reinforced with hands-on practice of newly learned skills. Our Code Mentors are always there to support our superheroes. Students enjoy building fun projects and advancing from Recruit to Superhero within the Forces of Mighty Coders.
Flexible schedules, allows students to join online or in-person. 
Address
Mighty Coders, inside Chess4Life, 180th Avenue Northeast, Redmond, WA, USA
Cancellations
Within the first 2 weeks of your enrollment, you can cancel anytime. On a month to month plan, we ask for a 30 day request to cancel, sent over email to hello@mightycoders.io   
On a long term plan, we ask for a 2 month request to cancel. 
Pausing your classes
You can also pause your classes if you will be out of town for a while, by giving us a week's notice so we do not initiate your next invoice.
Make up Policy
We request that you do not miss your regular classes. However, in the event that some unforeseen situations come up, you can request a make up class through the Twishr Portal. You have upto 8 make up classes each month. Please note, you cannot choose a make up lesson the same day. The earliest make up class you can select is one day later.  
Rescheduling your classes
We are available most of the week either in-person or online. If your schedule does not work out, you can Reschedule your classes through the Twishr Portal. You can choose a day and time that works for you best. The new schedule takes effect the week after.