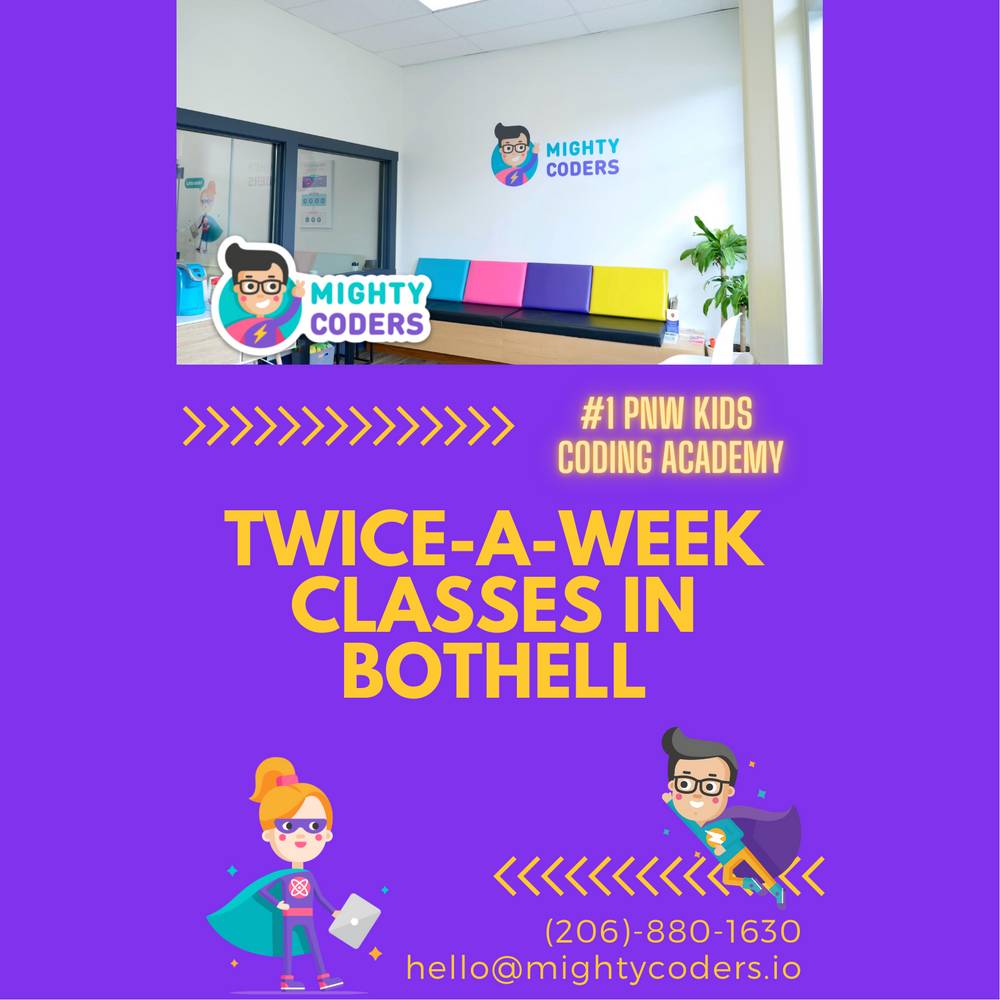 Timings
All timings are shown in (GMT-8:00) Pacific Time (US and Canada); Tijuana
Dates
Taking students every week
Activity Overview
When your children are spending hours in front of the screen playing games, why not beat them at their own game? Learning to code is just like learning karate, gymnastics, or playing piano. Consistent practice, week after week, and solving problems.
Our programs build upon main principles of game & web design and programming reinforced with hands-on practice of newly learned skills. Our Code Mentors are always there to support our superheroes. Students enjoy building fun projects and advancing from Recruit to Superhero within the Forces of Mighty Coders.
Flexible schedules, allows students to join online or in-person.  
Address
Mighty Coders, 201st Place Southeast, Bothell, WA, USA