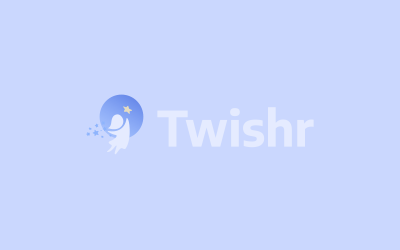 Fishkill Farms
5 Google Reviews
Fishkill Farms, Fishkill Farm Road, Hopewell Junction, NY, USA
---
Contact Details
---
---
0 matched activity(s) found
---
No matched activities found
M
Sept 27 still amazing but had to make a reservation which was a bummer but got a 4pm slot. I thought it would be empty cause of this....wow was I wrong it feels like it's the busiest it's ever been donut line is the usual hour long as well as the food store both close at 5:30pm so know that ahead of time again it's insanely packed everyone is on top of each other no social distancing what so ever. Had to drive deep to get a parking spot other than that it was amazing.
jose huerta
One of the best farms that offer a variety pick up your own
The Fabulous DAB Gaming
They're now open to the public with lots of fruits ready to be picked. Nice time for a family outing. A variety of food and beverages on sale.
Anthony Esposito
We go up here for pumpkin picking and apple picking. Everyone that works there is so friendly. We came up last weekend to go snow tubing and I forgot the needle attachment to my pump. One of the workers volunteered to blow it up for us and saved the day. Every time we go there the experience was better than the last.
Veekas
I was disappointed with my experience at Fishkill Farms today. They have signs saying to stay out of areas due to pesticides in use, and it feels like a very industrial operation overall. Other farms I've been to in the Hudson Valley are not like this. More importantly, I don't think it's a safe space for immigrants and people of color to come enjoy the experienfe of visiting a farm. I saw farm staff call the East Fishkill Police on a couple of South Asian men because they picked a bag of greens (and possibly tomatoes) they weren't supposed to. It appears the two had incorrect information about what was available for picking. I saw them check-in, the tail end of them checking out, and the whole police interaction that followed. During check-in, I observed them check in for an apple picking reservation and inquire about making a tomato reservation, which the farm staff member confirmed was available if they reserved it online. During checkout, staff did not seem patient with the two, who had typical but thick South Asian accents. At no point did I see any physical or verbal escalation from the two, though it was clear that all parties were frustrated by the misunderstanding (for example, the two asked for the manager's contact info as they were checking out). The two ended up paying for the vegetables they picked. The group had finished paying and were on their way out by the time the police arrived - one squad car and one unmarked car with a police dog. Although the two were already leaving, someone who appeared to be in a position of authority at the Farm still asked the cops to make sure the people never came back. The cops asked for identification and ran the guests' plates and finally allowed them to go. To be clear, all of this happened even though no crime was committed as far as I can tell. To be clear, the two ended up paying for the produce they picked and I did not see them eacalate. As far as I can tell, no crime was committed. There were many opportunities for Fishkill Farms staff (I counted about five involved in this process) to correct this misunderstanding without escalating the situation by calling armed police into the equation. Most damningly, they still asked the police to get involved as the two were already leaving, having paid.