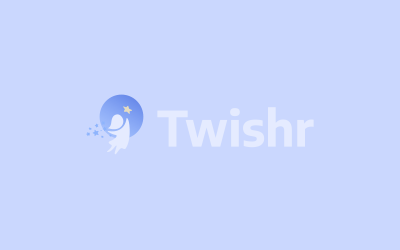 FV Peppers Residences
5 Google Reviews
FV Peppers Residences, Alfred Street, Fortitude Valley QLD, Australia
---
Contact Details
---
---
0 matched activity(s) found
---
No matched activities found
Kathryn Eckersley
Stayed at FV Peppers for a week while in town for a work trip. Apart from the lifts sometimes being slow at peak hours, I really enjoyed my stay and would definitely stay again. The staff were friendly and helpful. Also - take note that while the nearby Valley Metro building has a sign to say there is a Woolworths there, it has not opened yet (if you are looking to buy groceries)
Jason Chuck
The words can not express the extremely poor communication and lack of service from Peppers property management team towards a client/landlord. Weeks of emails going unanswered to multiple team members, I've never come across an agency with such lack of care or response.
Kristen
After contacting FV Peppers Residences, within a week we had inspected units last minute on two occasions (which was fully accommodated by the staff), applied for a unit, been approved, and moved into our preferred unit. ALL WITHIN ONE WEEK - we were so happy! We worked with Fin, Kylie, Rain & Eva who were great throughout the application process, and as soon as we moved in and noticed a leaking tap, Anisha had the maintenance team in the very next morning to repair the problem. The move in process was explained in full, and the whole team was a great support on such a quick turnaround. Thankyou team!
Suzanne Kennedy
We drove over 1.5 hours to view an apartment that they confirmed a viewing time with us, even messaging 2 hours before to say they will be their, only for them to not show up and not answer any calls once we arrived. Waiting 1 hour and nothing. How on earth you are allowed to run a business is beyond me and most people that seem to comment on here agree.
Athena Crasky
Just moved out and couldn't leave fast enough! If you are on Facebook join the residents group for the true picture. The current ads on realestate.com grossly overstate what you'll get after you sign the lease. It's like false advertising in order to trap new tenants. Flatiron building continually had lift issues - if you are looking to rent or buy here, make sure you ask about the lifts. They tell us they are fixed but believe me those lifts are defective. I think Kone did a dodgy selling lifts which are in constant need of repair. Property management team is a mixed bag, some really lovely and helpful (Michelle, Emma - unfortunately I think they have moved on) and others terrible (Belinda, lady with lots of tattoos), maybe they got and keep their job due to relationships and not because they are actually good at it. I've witnessed staff at the rentals reception counter behave really unprofessionally - being really rude and having big chats. 5 star reviews here seem to be from landlords praising Dusan (leasing) but I didn't see him around anymore. Last time was maybe a few months ago. There was a change of management but I think it changed for the worse. There are lots of other options in Brisbane if you're looking for an apartment to rent. Building maintenance, housekeeping, security, hotel reception at No. 1 - mostly very good interactions with these staff. I sometimes think why bother with a property management team at all? We'd have a much better experience dealing directly with the other teams who actually can help us.