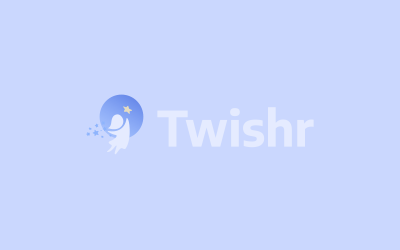 4/4 School of Music
Google Reviews
4/4 School of Music, Main Street, Bellevue, WA, USA
---
Contact Details
---
---
0 matched activity(s) found
---
No matched activities found
Lynn K
My son really like going to his piano lessons. Kiah is just the right teacher for him. She is talented, nice and friendly but strict enough to keep a 6 years old concentrates throughout the entire lesson. She listens to what I want my son to accomplish and sets an easy but still challenging goals for my son to reach each week. The Bellevue location is convenient. The staff is nice and very easy to reach. Positive experience. Highly recommended.
Huicheng Song
I had very positive experience with my piano lessons here. Teach Jenny has great classic background. Her teaching is systematic and she will provide very helpful instructions on correcting my old habits and develop a better musical feeling. My questions will always be promptly answered via emails, which makes me feel this place is very well organized.
Deepa Chacko
My son and I have been attending 4/4 School of Music, Bellevue for almost two years. The teachers are fantastic; they are patient and love teaching. My son's first teacher was Nicole and she is amazing with kids; she gets the right stickers to keep them motivated. Because of my son's other activities we had to move to a different day and then Matt became his teacher. My son got the same special treatment from Matt; Matt's continuous encouragement makes my son want to practice regularly. Nicole and Joey have been my teachers. Because of my time commitments; I have not been able to attend their classes regularly. But whenever I have shown up to the class; they are very positive and are appreciative of the practice that I put in. I highly recommend 4/4 School for all kinds of levels. My son and I are total beginners and within a year we were able to see a lot of progress in our piano skills. A big shout out to the scheduling team; they are very responsive whenever I have contacted them and their makeup policy ensures that a paid class never goes wasted.
Aubreyanna Sommer
Let me start by saying that I went to college for voice and my husband graduated with a degree in percussion instruments. We are executive pastors and both are on the church worship team. It had been awhile since I had done anything musically where I was singing lead and my husband wanted to learn guitar. I also wanted to work on a rock sound which does not come naturally to me. Both of our teachers are amazing! I am learning so much more than I imagined including learning how to sight read which has been a constant struggle for me my entire life. Both of our teachers are flexible, patient and very musically knowledgeable. The prices are very reasonable and I would encourage anyone who is just learning or wants to hone their craft to take lessons. I really can't say enough positive things to tell you how great our experience has been. My husband even makes a point to recommend his guitar teacher to others, and trust me that is a huge endorsement.
Karen Kelleher Lambert
My daughter (9 years old) took weekly guitar lessons at 4/4 School of Music for over a year and it was a great experience. Her teacher Nick has incredible musical talent and is also great with kids. My daughter was a beginner (no previous experience playing any musical instrument at all). He gave her the right level of introductory exercises and music to work on each week, and kept the lessons fun and upbeat. He was great about making sure that she was working on music that she liked and was familiar with. In addition, the 4/4 School of Music staff was always very responsive, friendly, and helpful when we needed to make a change to our schedule. I highly recommend 4/4 School of Music and Nick as a teacher.